Dear Edmonton Do Gooder,
If you're reading this, you're an Edmontonian doing their darndest to live the good you want to see in the world.
And you've found some unconventional (and effective) ways to make that positive change happen.
In October, 2012, we (Tad Hargrave of www.thelocalgood.ca and Nadine Riopel of www.thesavvydogooder.com) decided to do an experiment: bring together a bunch of Edmonton do gooders across sectors and disciplines for a day (and a sweet party that night).
It went incredibly well, with many of the participants meeting for the first time in person despite living in the same city and having heard about each other for years. The seeds of a lot of amazing collaborations and friendships were planted that day.
"I have attended Good100 twice now (and excited for #3!). It has allowed me to meet many incredible people who have continued to mentor or assist me to this day. In particular, I was happy about the diverse backgrounds of the people in the room – it meant that everyone had something to offer and often a unique perspective to my own. We often talk about 'silos' and how we often surround ourselves with the people most like us; Good100 broke these silos down, and allowed the urban planner to meet the entrepreneur to meet the mother to meet the journalist; each adding value to the rest. Good100 has left a lasting impact on my life, and I look forward to attending the next event!" – Tommy Kalita, Cash Mobs Edmonton
The Premises This Experiment is Based On:
We are stronger together than apart
Getting outside perspectives is useful. Getting outside perspectives from other super smart and savvy do gooders is even better. We usually can't see the forest for the trees – we're too close to our own situations
There is more than one path to doing good – a diversity of tactics and perspectives is valuable
Traditional paradigms about doing good should be constantly questioned to keep them from limiting us all
There are so many collaborations waiting to happen; like low hanging, ripe fruit just waiting to be picked. We figure there are lots of mutual learnings, partnerships and friendships ready to be harvested for the good of our community

 
During These Two Days, You'll Have The Opportunity To:
meet new people – this event will not just be full of the usual suspects from your scene that you see at every event. It will be an overlapping of key influencers from a bunch of different scenes
connect with dozens of future partners & collaborators in a beautifully situated (Rundle Park!) venue on two summer days in Edmonton. This weekend is structured to be highly interactive vs. just being talked at all day in a conference
get direct, meaningful & actionable feedback on your project (from people who know what they're talking about)
give others much needed outside perspective on their work
be inspired by some of YEG's most bad ass do gooders – we bet you will find several new amazing projects here
enjoy two delicious, catered, hour and a half lunches (veggie and gluten free options available) so you can just relax, connect and enjoy your time with everyone
catch up with friends and colleagues you've been meaning to catch up with for months (if not years)
connect with a room full of people able to help you reach thousands more who would be down with your cause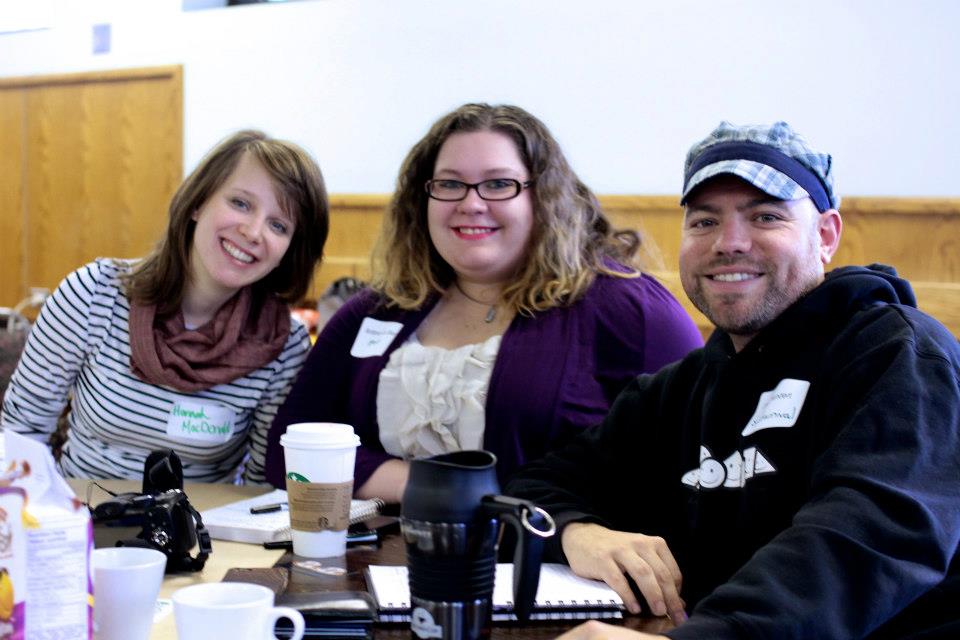 The Story of How This All Came to Be:
In the spring of 2012, there was an election happening in Alberta.
A group of young people in Edmonton decided they wanted their generation to be more informed and involved. They planned a viewing party for the leadership debate; something that many 20 and 30 somethings would be unlikely to check out on their own, and even less likely to discuss with friends. 
By making it a social event at a bar, they got over 70 young people to show up, pay attention, and talk it over. They made it cool and easy to engage in the political process. They achieved their goal of creating more politically active young adults.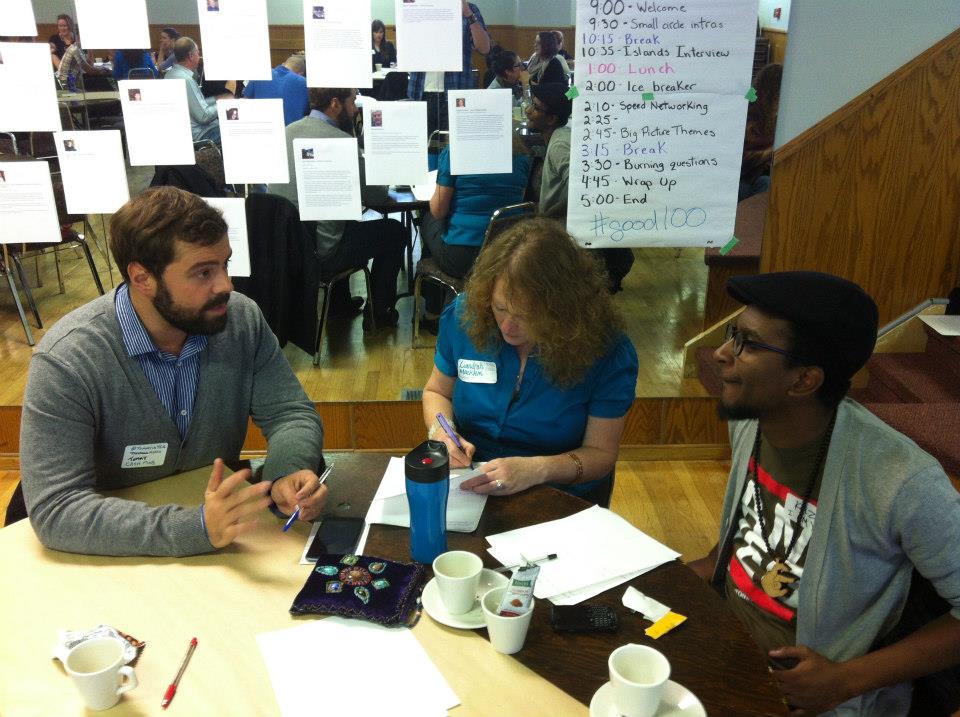 Seeing this, I (Nadine Riopel) was inspired. It reminded me there are many ways to do good, and many amazing people finding their own paths to the change they want to see in the world every day. I decided that I wanted to take a closer look at some of these folks, and at how they're generating such fantastic results. 
So I started the Edmonton Do Gooder Project to profile several amazing local do-gooders and their work. One of the first people on my list was Tad Hargrave.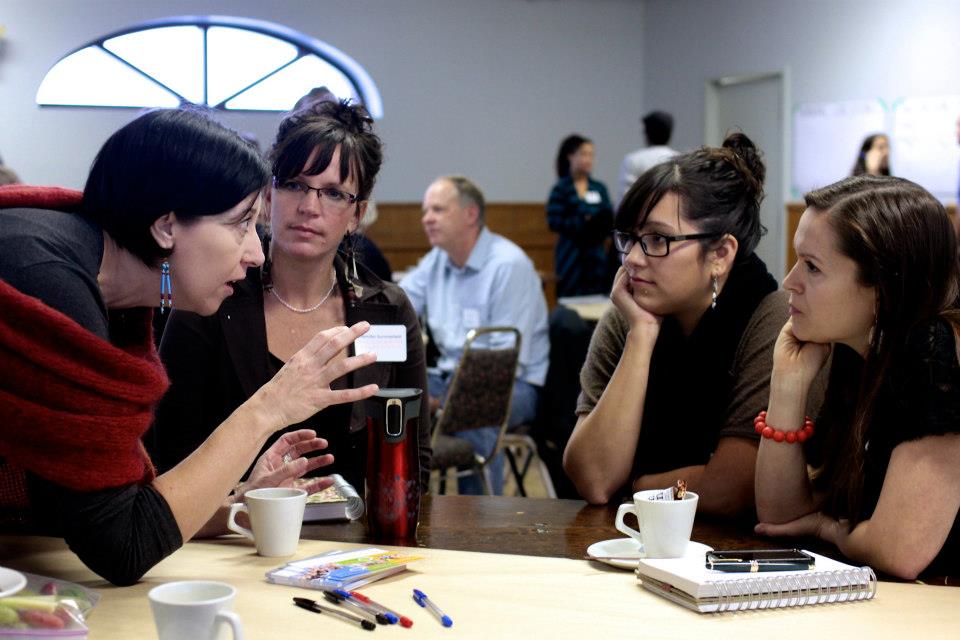 Hearing about the project, I (Tad), was struck by how many do gooders I've seen making positive things happen, in different sectors and using different approaches. But many of them don't know each other. Living in the same city; sometimes even working on the same issues.
So many moments of, "how do you not know this person?!"
And I've seen how so many are struggling to get over the same hurdles; not enough money, volunteers or resources to get the work done; overwhelm; burnout; and such steep learning curves.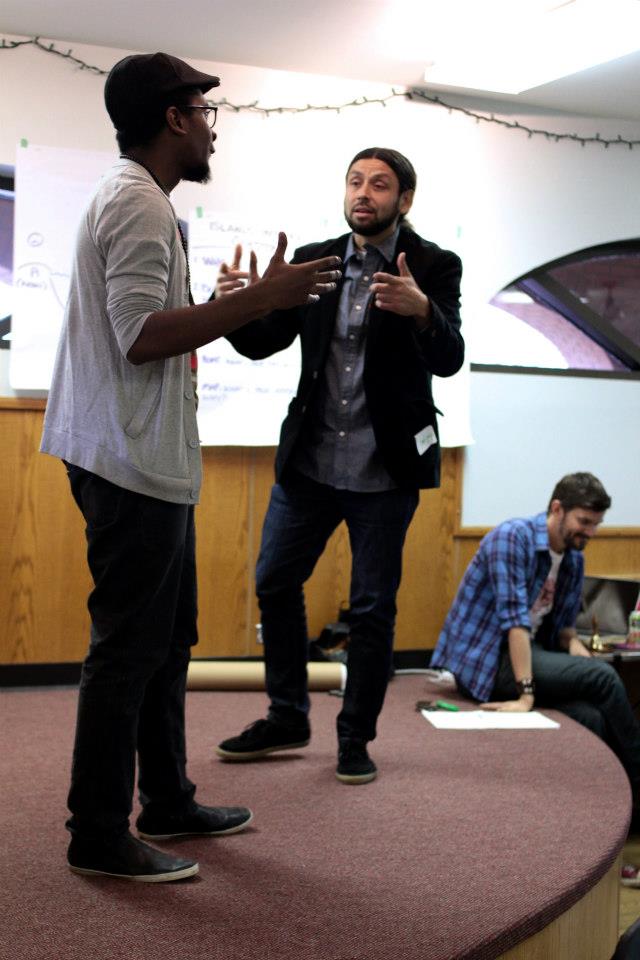 It's so easy to get stuck in our various silos (e.g. anarchists hang out with anarchists, academics don't tend to mix with entrepreneurs, etc.).
And I decided to approach Nadine with the idea of bringing these people together for a day of connecting, and of working together to make each do-gooder's path a little smoother.
The Good Hundred Experiment was born and ran a super successful one in October, 2012 for sixty amazing locals. Now, it's an annual event, happening every year in late spring.
NOTE: There's no pressure to collaborate with anyone, start any new initiatives, or add anything to your plates. We trust that if we bring good people together in a good way, good things will happen.
"Last year I had the privilege of attending the Good 100. The whole event was well organized and polished. It brought together some of the most interesting people I have ever met. I was able to make connections with individuals and build relationships with those I would have not otherwise met. I was inspired and challenged to collaborate on multi-disciplinary projects that will no doubt produce lots of Good." – Kassie Burkholder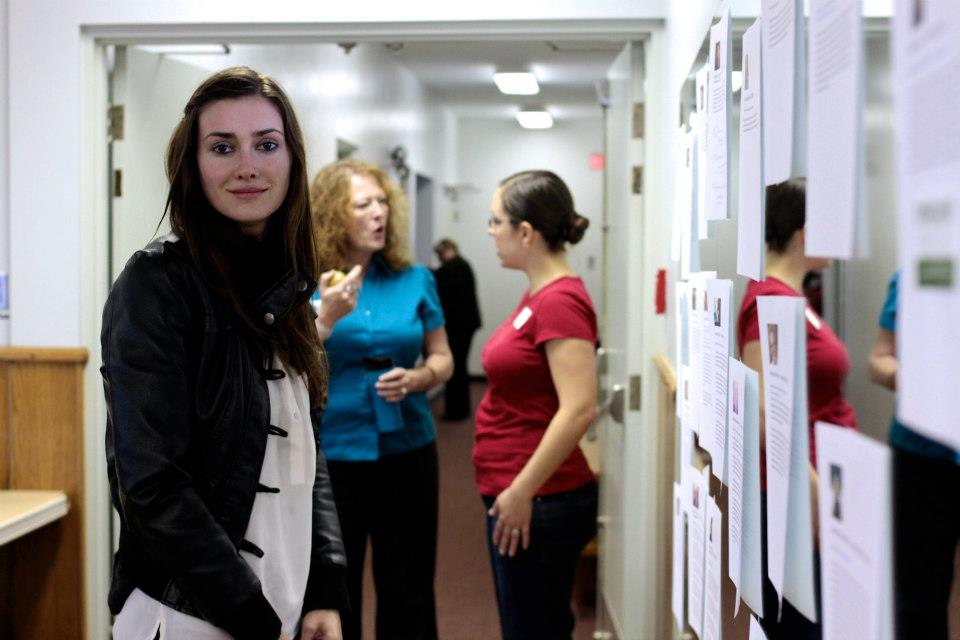 Important Registration Guidelines:
if you are coming to the workshop, you must be there all weekend – there is no 'coming for just one day'. Many of the benefits of the Good100 develop over the course of the entire weekend as trust and understanding builds within the group. (parties are optional but highly recommended as they will be epic). 

this is an exclusive event – your application to attend will be vetted by a panel of past attendees and facilitators to ensure a good fit before we sell you a ticket. We want you to both benefit from and contribute to the experience and the group.

please share this with people you're excited to spend the day with. People who both have a lot to give to the group and are excited to receive from the group. People who are trying to change the world. People from a diversity of backgrounds, sectors, cultures, etc. Help us get a truly eclectic and inspiring group in the room so we can all have an amazing experience.

you must be living in the Edmonton area and doing your good work here (unless you have been specially invited from another city as we all be having a few guests of honour from other towns).

_________________________________________________________
Keynote Address: TBA
_________________________________________________________
Four Reasons To Get Your Ticket Today:
REASON #1: You save money. If you sign up before April 30th, you get $25 off the regular ticket price. 

REASON #2: It will help us sell out the event faster. You wouldn't even be seeing this page if you weren't. If YOU sign up it will inspire others to sign up too. You could be one of the first snowflakes to get this snowball rolling. The hardest part of filling these events is the first 25%. If you know you're going to come anyway, know that signing up today vs. in a month makes our jobs easier.

REASON #3: It will make our lives easier. With each person who registers, there's some work. When everyone registers the day before the event it means that we don't sleep the night before because of the last minute crunch. We need to know numbers for the caterer. We print out the photos and bios of everyone coming and put them on our secret page. If you register soon, you help keep us unstressed, young and healthy. 

REASON #4: It may just sell out. We're working hard to make sure this event sells out well in advance of the date. We can only accept one hundred people and this won't be happening again til the Spring of 2015.
So that's it, you can submit your application at the top. And please feel free to email us with any questions at nriopel2 (at) gmail (dot) com
warmest,
tad and nadine 
P.S. To learn more about us and the other participants click here. To see who came to the last event, click here. If you have other questions about the event check our FAQ page.