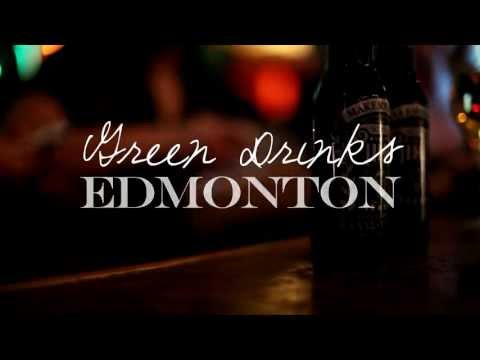 Green Drinks Edmonton is is a simple, unstructured event that brings together environmentally-minded Edmontonians in a relaxed, agenda-free evening of networking and great conversation. 
Whether you work in the environmental field or are just breaking in, it's a chance to mingle with a lively mixture of people from NGOs, academia, government and business, share information and make friends. Although Green Drinks Edmonton is an organic, casual event, many people have found employment, developed new ideas, made business connections, and had moments of serendipity! 
Bring your friends and ideas – everyone is welcome! We meet at The Yellowhead Brewery on the first Wednesday of every month from 7-10pm.
To stay in the loop you can join the Green Drinks YEG facebook group.
You can also read blog posts about past and upcoming Green Drinks events here.
Join the conversation on Twitter with the hashtag #greendrinksYEG, and mark your calendar with these upcoming Green Drinks dates. The upcoming season themese will be announced shortly!
Dec 4th 2013 – The Local Good's Sixth Anniversary – private function 

Jan 1st 2014 - No Green Drinks this month.
Feb 5th 2014 - TBA

March 5th 2014 - TBA

Apr 2nd 2014 -

TBA

May 7th 2014 – TBA

Saturday, June 7th 2014 - TBA
Green Drinks Edmonton is part of the Green Drinks International movement, organized in Edmonton by The Local Good.
PSSST: watch this space for an official announcement of Green Dinners Edmonton soon!