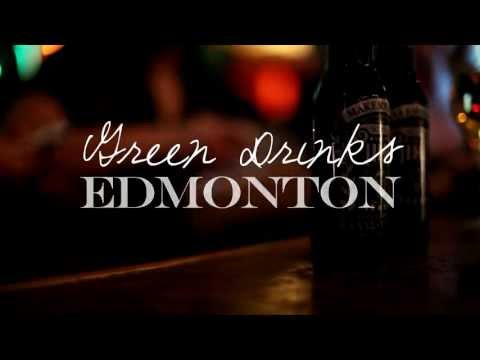 Green Drinks Edmonton is is a simple, unstructured event that brings together environmentally-minded Edmontonians in a relaxed, agenda-free evening of networking and great conversation. 
Whether you work in the environmental field or are just breaking in, it's a chance to mingle with a lively mixture of people from NGOs, academia, government and business, share information and make friends. Although Green Drinks Edmonton is an organic, casual event, many people have found employment, developed new ideas, made business connections, and had moments of serendipity! Bring your friends and ideas – everyone is welcome! 
Where & When:
We meet at The Yellowhead Brewery on the first Wednesday of every month from 7-10pm.
Upcoming Green Drinks events: 
Social Media:
Join the facebook group. 
Read blog posts about past and upcoming Green Drinks events.
Twitter hashtag: #GreenDrinksYEG
Website: www.GreenDrinksYEG.com 
Green Drinks Edmonton is part of the Green Drinks International movement, organized in Edmonton by The Local Good.
Past Green Drinks Events:
Oct 2nd 2013 – The Election! 
Nov 6th 2013 – What's Missing in Edmonton? 
Dec 4th 2013 – The Local Good's Sixth Anniversary – private function 

Jan 1st 2014 – No Green Drinks this month.
Feb 5th 2014 – Alternative Energy and Sustainable Homes
March 5th 2014 – Local Food.
April 2nd 2014 – Local Literature
May 7th 2014 – Good Business.
May 31st  2014 – Good 100 Party
Oct 1st, 2014 – Good Jobs
October 22, 2014 – Campus Meets Community 
November 5, 2014 – Shop Local
February 4, 2015 – Local Resilience
March 4. 2015 – Local Food DIY
April 1, 2015 – Greening Your Closet