LOCAL EVENTS
Get daily updates on the best events in town!
Follow us on twitter, facebook or join our email list 'The Local Goods'.
Want to submit an event? Click here.
Events are FREE unless otherwise specified.
_______________________________________ 
LOCAL GOOD EVENTS
Wednesday, October 5, 7 pm – 10 pm

Yellowhead Brewery
Cost: $10 in advance; $15 at the door
Green Drinks: YEGsters will feature some of Edmonton's most diverse and influential organizations to share what's happening in their field and why you'll want to be involved (if you aren't already). The theme encourages attendees to connect with the groups and people who are engaged with some serious change-making in this city of ours. Learn how their work catalyzes progress from the grassroots to governmental level. Share lessons, build networks, and strengthen community
More Info: http://greendrinks_yegsters.eventbrite.ca/
COMMUNITY EVENTS
The Edmonton Peace Festival
Wednesday, September 21 – Sunday, October 2
The Edmonton Peace Festival truly is a festival "by the people, for the people". It is our hope that the Peace Festival will contribute to the creation of a culture of peace in our city. We encourage all Edmontonians to join in the Peace Festival by developing ideas and actions for making our city a more inclusive and welcoming place for everyone. You can participate by planning an event or attending events.
More Info: http://www.edmontonpeacefestival.org/
Dreamspeakers Film Festival
Friday, September 23 – Wednesday, September 28
Metro Cinema
Cost: varies
Dreamspeakers is one of the longest running international Indigenous film festivals in the world, and features 23 incredible films, as well as special workshops, panel discussions and community dialogues designed to engage both Indigenous and non-Indigenous Edmontonians. Join us in celebrating Indigenous film as we look anew at our purpose, progress and media revival, relevance and resonance!
More Info: http://www.dreamspeakers.org
Gotta Minute Film Festival
Monday, September 26 – Sunday, October 2
Gotta Minute? Then you have plenty of time to check out Edmonton's Gotta Minute Film Festival. From September 26 – October 2 you can watch One-Minute Silent Short Films from around the world on an LRT platform screen near you, on big screens at Edmonton Public Libraries, on your lunch hour at Zeidler Hall in the Citadel, and on the Gotta Minute website where you can cast your VOTE for your favourite film. Don't miss this on-the-go festival in public spaces.
More Info: gottaminutefilmfestival.com
Green Leagues: EFCL Solar and Energy Efficiency Program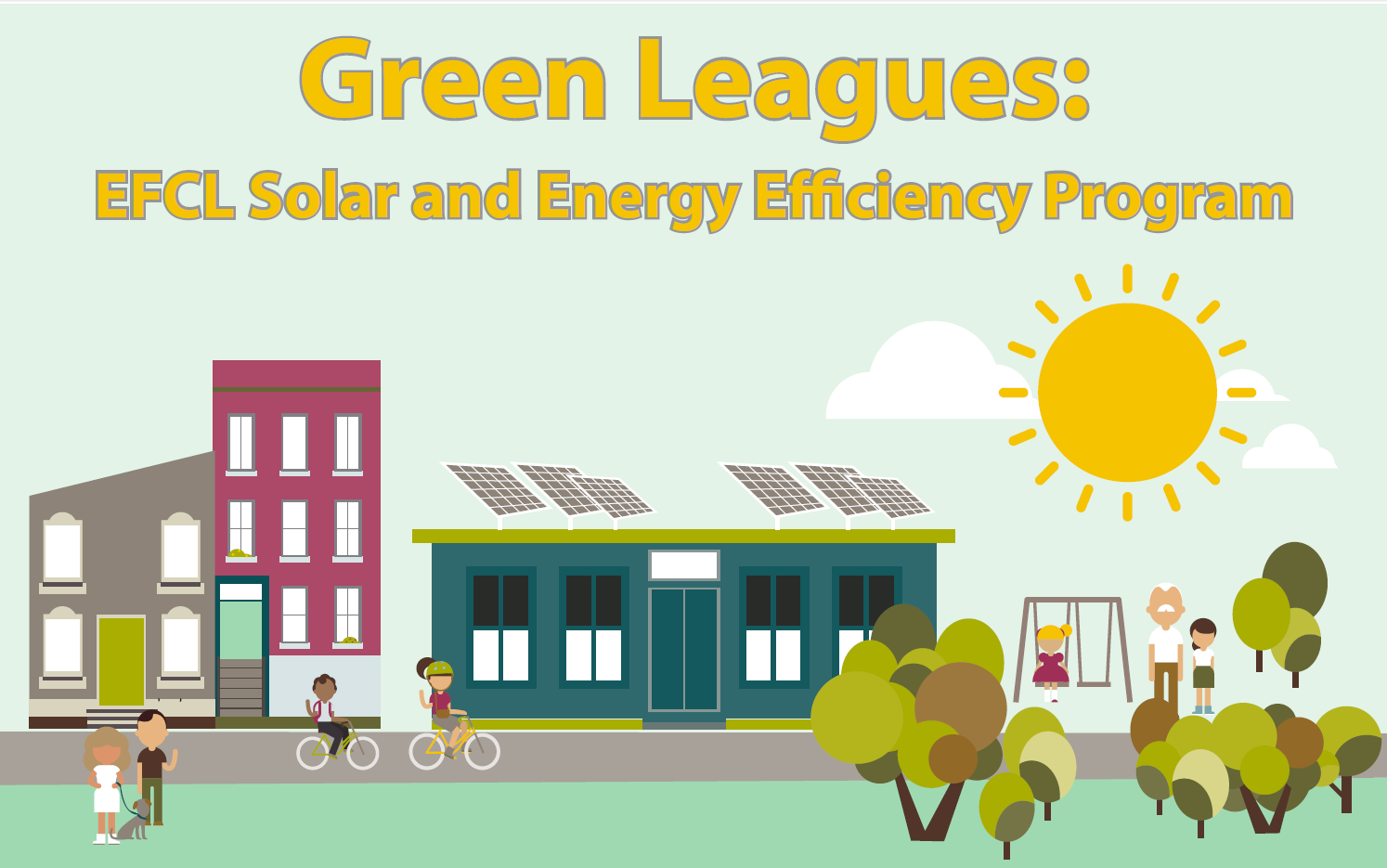 Tuesdays, September 27 – October 18
Are you interested in making Edmonton more energy efficient? The Green Leagues Program is an opportunity to help your community make the transition to green living. This partnership between the City of Edmonton and EFCL aims to promote the adoption of solar PV and energy efficiency upgrades in community league buildings, while increasing the awareness of the benefits of these upgrades to community league members and community champions. Community league members can attend to learn more information about solar energy and gain applicable knowledge about how to implement energy efficiency in their own communities.
More Info: https://www.eventbrite.com/e/green-leagues-efcl-solar-and-energy-efficiency-program-tickets-26432690890
Edmonton International Film Festival
Thursday, September 29 – Saturday, October 8
The Edmonton International Film Festival… international, independent and eye-opening. Our Festival is about 'discovery'. We strive to uncover cinematic gems and celebrate unique new voices in independent filmmaking. EIFF is about films and the people who make them.


More Info: http://www.edmontonfilmfest.com/
The Yards Fall Salon
Thursday, September 29, 6 pm – 10 pm
Epcor Tower
Cost: $10
Please join us for the The Yards magazine's fall issue launch and a very special event, featuring a showdown between a prominent supporter and opposer of the billion-dollar Ice District. Will this generational project impact our core communities for better or worse? Have your say and cast a vote after Ian O'Donnell of the Downtown Edmonton Community League and UofA professor Jay Scherer go head to head on one of the most divisive local issues in recent memories.
More Info: https://www.facebook.com/events/172798379794970/
MADE City Building Lecture Series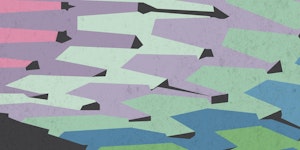 Thursday, September 29, 7 pm – 10 pm
Art Gallery of Alberta
Cost: $15
Join MADE for a discussion with Marc Fornes, a registered Architect and founder of THEVERYMANY™, a New York based studio engaging Art and Architecture through the process of systematic research and development into applied Computer Science and Digital Fabrication. His best known work in Edmonton is the Vaulted Willow located in Borden Park which has won multiple awards and is one of Edmonton's most prized pieces of public art. A reception will follow, with food and a cash bar available.
More Info: https://www.eventbrite.ca/e/made-city-building-lecture-series-marc-fornes-tickets-27620669165
Edmonton Clown Festival
Thursday, September 29 – Sunday, October 2
L'UniThéâtre
Cost: Varies
Edmonton Clown Festival will provide an exciting opportunity for local and international artists to perform curated, thought-provoking, clown-based theatre, and bring a diverse range of clown-based theatre styles to Edmonton audiences, from red-nose clowns to Bouffons to physical-based comedy, and others in between. The festival will includes full-length shows, triple-bills, cabarets, and a free panel session to bring awareness of clown styles to the general public and to talk about the clown process.
More Info: https://www.facebook.com/events/833895713382601/
Alberta Culture Days
Friday, September 30 – Sunday, October 2
Alberta Culture Days 2016, celebrated September 30 to October 2, will continue to play a key role in connecting people and communities. We invite all Albertans to share in the experience of Alberta Culture Days by joining in, volunteering for, or planning an event that showcases their community's unique talents, pride and passions.
More Info: http://www.culture.alberta.ca/culturedays/
Vibe Pop Up
Friday, September 30, 4 pm – 8 pm
Art Gallery of Alberta
Cost: $20
One Friday evening a month, the Art Gallery of Alberta is the after-work place to be as the gallery is transformed into a laid-back lounge with Vibe, a pop-up live music showcase to wind down your week. Listen to emerging and established musical acts and enjoy Zinc's special menu, cocktails, beer and wine. Art activities round out the evening, and gallery exhibitions are open late.
More Info: http://www.youraga.ca/vibe
Biomimicry Alberta Workshop
Saturday, October 1 – Sunday, October 2
Kaninaskis
Cost: $99 – $159
Be part of the Alberta Genius of Place project, kicking off this Fall. Look for biomimetic inspiration while enjoying nature at the beautiful and scenic Albertan Rockies in Kananaskis. This 2nd Biomimicry Alberta workshop is intended for students and professionals from any discipline and background interested in design for a sustainable future for Alberta. Registration includes one night accommodation and a 4 meals during the two-day workshop.
More Info: https://www.eventbrite.ca/e/baw02-biomimicry-alberta-workshop-2016-registration-26567154073
Sisters in Spirit Walk
Saturday, October 1, 2 pm – 4 pm
Legislature Grounds
This event is in support of the Native Women Association of Canada's "Sisters in Spirit" events held across Canada every October. Join us in honoring the lives of missing and murdered Indigenous Women and Girls as well support grieving Families and provide opportunities for Healing.
More Info: https://www.facebook.com/events/280551405662784/
Pajama Jam
Saturday, October 1, 6 pm – Midnight
Latitude 53
An accessible, all inclusive fundraiser in support of CRIPSiE! Last year's event was incredible, and our amazing volunteers are working hard to make this year's event even better. Tickets for the event are pay what you can. In order to cover event costs, a minimum $10.00 donation would be appreciated.
More Info: https://www.facebook.com/events/504608033057083/
Vegtoberfest Kickoff
Sunday, October 2, 11 am – 2:30 pm
Earth's General Store (Whyte Avenue)
Enjoy delicious foods from Sailin' On, DaVinci Gelato, Truffala, Moonshine Doughnuts and others along with spokespersons for the charities/ non profit organizations: Vegans and Vegetarians of Alberta (VVoA), Voice For Animals (V4A), Farm Animal Rescue and Rehoming Movement (FARRM) and SAFE Team. Also joining us for the first time this year is Pure Living Enthusiast, a wonderful skincare line.
More Info: https://www.facebook.com/events/1617886225177751/
Camsell Film Screening
Monday, October 3, 6 pm – 8 pm
Stanley A. Milner Library
Explore the many stories and perspectives of the Charles Camsell Hospital at a screening of this short documentary produced by the Edmonton Heritage Council. Following the film, participate in a panel discussion on reconciliation and the Camsell with some of those interviewed for the film, including former hospital patients and staff.
More Info: https://www.facebook.com/events/1638422043114811/
Up + Downtown Music Festival
Friday, October 7 – Sunday, October 9
The Up+Downtown Music Festival is a multi-venue festival that celebrates independent music and art. Sixteen venues in downtown Edmonton will collaborate to host over 60 performers over 3 days.
More Info: http://updt.ca/
Fermented Foods 101 Workshop
Saturday, October 8, 7 pm – 10 pm
Eath's General Store
Cost: $40
Come sample a variety of fermented foods, including sauerkraut and kefir. We'll discuss how and why these foods are so important for your health and the planet's, the basics of safe fermenting, the benefits of probiotics, and how to adapt recipes. Together we'll make a batch of cordito (Mexican sauerkraut) and find recipes for preserving your garden bounty through fermentation.
More Info: https://www.facebook.com/events/1090564640996629/
Let's Make Kombucha
Wednesday, October 12, 7 pm – 8:30 pm
Vibrant Health Network
Cost: $20
In this you will learn about the benefits of drinking kombucha, how to make kombucha, and also how to make exotic flavours of kombucha. You will get to taste samples of 10-12 different flavours of kombucha. Take home a free scoby! You will be all set to start making your own kombucha at home economically. 
More Info: https://www.facebook.com/events/1655787368019170/
BLOOM Festival
Thursday, October 13 – Sunday, October 16
Fort Edmonton Park
Cost: $23 – $375
Join us for 4 days of yoga, workshops, keynote speakers, concerts, celebrations alongside lifestyle, wellness and entrepreneurial workshops in the heart of Edmonton's River valley at Fort Edmonton Park, Alfred Savage Centre and other local venues. Join in if you are into living the life of your dreams, meeting inspiring people and building the Edmonton Community.
More Info: http://www.itstimetobloom.com/
Honey Harvest
Friday, October 14, 7 pm – 10 pm
John Janzen Nature Centre
Cost: $40
Honey Harvest is a unique opportunity to actively participate in networking within Edmonton's urban beekeeping community. This special evening will include a panel discussion by experienced Edmonton beekeepers on the challenges of urban beekeeping in a cold climate, roundtable discussions with fellow bee-enthusiasts about winterizing hives, disease and pest management, hive design and selection, and planting pollinator gardens to enhance honey productivity. We'll have an on-site marketplace featuring artisan products and honey samples and enjoy a local mead or honey beer from Sherbrooke Liquor while you connect with other urban beekeepers.
More Info: https://www.facebook.com/events/1057803170974
E-Waste Collection Event
Saturday, October 15, 10 am – 3 pm
Downtown Edmonton Community League
The City of Edmonton Waste Management Services will be on hand at our community space to take your used e-waste from 10am to 3pm. Drop off your e-waste items, find out more about our City's waste management services! Note – This is only a drop off for e-waste, hazardous waste needs to be taken directly to an ecostation.
More Info: https://www.facebook.com/events/692424487574219/
Sustainable Food Edmonton's Second Annual Harvest Reception
Saturday, October 15, 7 pm – 10:30 pm
Latitude 53
Cost: $35
Join Sustainable Food Edmonton as we enjoy great food and entertainment while looking to the future of urban agriculture in our city. Food will be provided by Halo Bistro and Bar and drinks by Steam Whistle Brewing. This fundraising event is in support of our programs: Little Green Thumbs, Community Gardens, and Urban Ag High.
More Info: https://www.picatic.com/2016sfehr