Get daily updates on the best events in town!
Follow us on twitter, facebook or join our email list 'The Local Goods'.
Want to submit an event? Click here.
Events are FREE unless otherwise specified.
_______________________________________ 
LOCAL GOOD EVENTS
Green Drinks: YEG Stories
Wednesday, October 3, 7 pm – 10 pm

Yellowhead Brewery
Cost: $10 ($15 at the door)
Edmonton and its people have many stories to tell, and we want you to meet some of those people who are helping to share our stories! At Green Drinks: YEG Stories you'll meet and learn from creatives working in literature, theatre, poetry, film, and podcasts. 
Learn about the exciting ways to engage in creative storytelling in Edmonton, whether as a creative yourself or as someone who just wants to enjoy and experience the arts. You'll also learn how these individuals and organizations are working to engage the community and tell diverse stories with diverse storytellers
More Info: https://www.eventbrite.ca/e/green-drinks-yeg-stories-tickets-49098944264
COMMUNITY EVENTS
Submit an event for our events listing here!
Friday, October 5 – Saturday, October 6
Put on your lederhosen and join us for A Dash of Oktoberfest.! This is a family event and all ages are welcome. Local beer, root beer for the kids, local food, German Entertainment & over 40 vendors in our marketplace. 
Nights of Grief & Mystery Concert
Wednesday, October 10, 7 pm -10 pm
Metro Cinema
Cost: $30 – $40
Stephen Jenkinson and the Gregory Hoskins band on their Nights of Grief & Mystery Tour, live in Edmonton, October 10th, 2018 – Tickets limited. Buy online now! – One Night Only! Part poetry, part lamentation, part book reading, part ribaldry, part concert. Part poetry, part lamentation, part book reading, part ribaldry, part concert, part lifting the mortal veil and learning the mysteries there…that's what's in store.
LitFest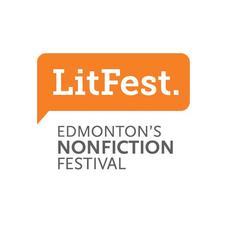 Thursday, October 11 – Sunday, October 21
Canada's original non-fiction festival is back! We've packed 11 days, from October 11 – 21st, with workshops, panels, discussions, and conversations brought to you by the best and brightest of the literary scene. From local neighbourhoods to global politics: no matter what you're interested in we've got something for you. 
More Info: https://litfestalberta.org/
Festival of Witchcraft and Wizardry
Friday, October 12, 2 pm – 9 pm
Old Strathcona
Put on your house colours, or your best cosplay, jump on your broom, and come enjoy a day of spells, charms and fantasy. Net proceeds from this event will go to the Stollery Children's Hospital Foundation.
Dino's After Dark
Saturday, October 20, 5 pm – 10 pm
Telus World of Science
Cost: $25 – $34
Ever wonder what happens after the lights go out at the science centre? Join us for Dinos After Dark on Saturday, October 20 and find out! First, you'll watch Night at the Museum on Alberta's largest screen! Afterwards, you'll embark on an adventure of your own as you explore our feature exhibition Dinosaurs Unearthed: Down to the Bone in the dark! Bring your flashlight and your bravest friend to join you. This promises to be an unforgettable evening of fun and imagination.
More Info: https://www.facebook.com/events/227562774594735/
The Witchery Market
Saturday, October 20 – Sunday, October 21
10433 – 83 Ave
Don't miss the Magick! Witchy Vendors, Crafts, Tarot Readers, Free Presentations, and More! Free to attend.
More Info: https://www.facebook.com/events/237082250268983/
Change for Climate Talks
Wednesday, October 24, 5:30 pm – 9 pm
MacEwan University
Cost: $10
Climate change is our generation's most significant challenge. Let's come together and find ways to take action on climate change. Change for Climate Talks 2018 will bring together 10 community leaders, all from different backgrounds, to share why they act on climate change and inspire others to take action now.
More Info: https://www.facebook.com/events/2163318027256594/
Samhain Market
Saturday, October 27, 10 am- 4 pm
King Edward Community Hall
Indoor and outdoor vendors (weather permitting) to browse and shop with. Readers, herbs and oils, tarot, jewlery, candles, sweets and soooo much more! Dress up and a random guest will get a $25 gift certificate to spend with the vendor they chose.
More Info: https://www.facebook.com/events/1655403851253187/
Forward Thinking Speaker Series: Neil Gaiman 
Tuesday, November 13, 7 pm – 8:30 pm
Shaw Conference Centre
Cost: $20 – $40
Circle your calendars! EPL in partnership with the Edmonton Community Foundation and the University of Alberta Libraries are excited to present award-winning and best-selling author Neil Gaiman as part of the Forward Thinking Speaker Series on Tuesday, Nov. 13 at the Shaw Conference Centre.
More Info: https://www.facebook.com/events/303875607047237/