LOCAL EVENTS
Get daily updates on the best events in town!
Follow us on twitter, facebook or join our email list 'The Local Goods'.
Want to submit an event? Click here.
Events are FREE unless otherwise specified.
_______________________________________ 
LOCAL GOOD EVENTS
River Valley Medicinal Plant Walk with Robert Rogers
Tuesday, August 15, 5 pm – 8 pm
Mill Creek Ravine
Cost: $60
Sold out consistently each year, join Robert Rogers for an entertaining and educational plant and mushroom walk through Mill Creek Ravine one of these summer evenings. It will be happening rain or shine – so be prepared to bring a rain jacket, umbrella, and some galoshes! Also bring a notepad, camera, insect repellent and good walking shoes.
More Info: https://www.facebook.com/events/1307038472708814/
COMMUNITY EVENTS
Foodie Bike Tour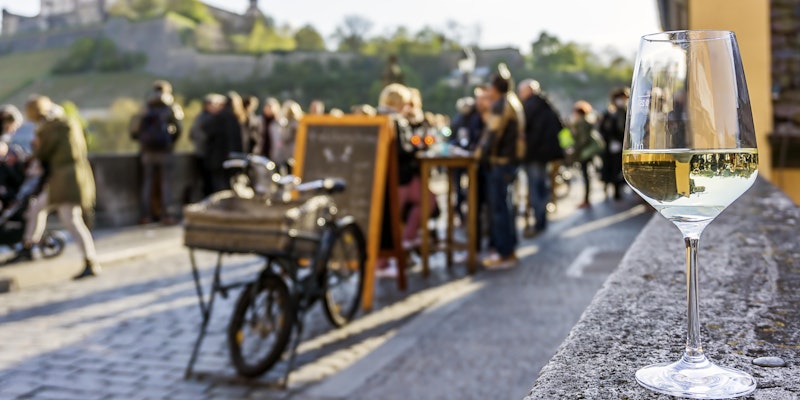 Thursday, August 17, 5 pm
Saturday, August 19, 9:45 am
Cost: $99
Edmonton's annual Food Bike Tours are a superb way to explore a region rich with festivals, amazing markets, local restaurants, chocolatiers, historical buildings, and breweries under the warm sun and discover a visceral history that dates back to 1795. Add in the breweries, wineries, and the river valley with mouthwatering cuisine and you have a perfect cycling destination.
More Info: https://www.eventbrite.ca/e/foodie-bike-tour-tickets-30914139022
Edmonton International Fringe Theatre Festival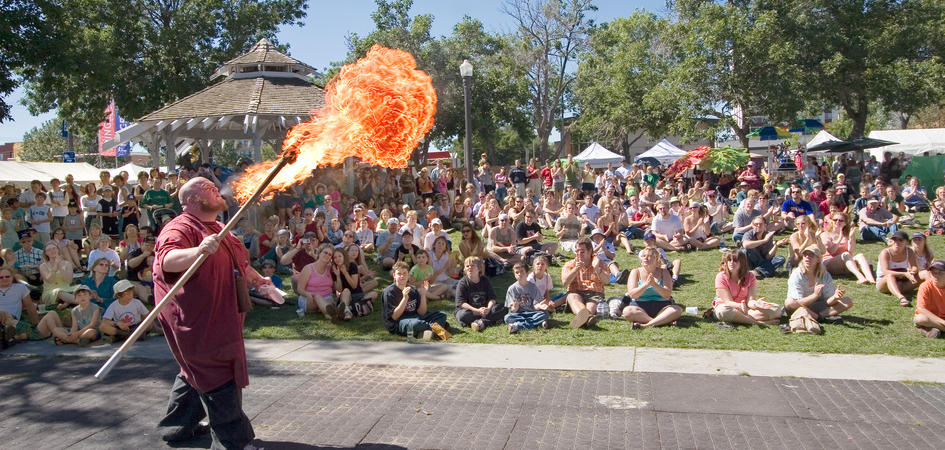 Thursday, August 17 – Sunday, August 27
Old Strathcona
With more than 1,600 performances, 42 venues, three outdoor stages, four patios, and 65 vendors, the Fringe Festival is the ultimate DIY festival! The Fringe about experiencing something new and exciting. It's exploring the unknown while you also embrace the familiar. Whether you are seeing indoor theatre shows, watching outdoor performers, eating green onion cakes, sipping a drink in the Big Rock Beer Tent, or connecting with artists, once you step foot on the Festival site your fringing has begun!
More Info: https://www.fringetheatre.ca/festival/
Vibe: Live Music Pop-up
Friday, August 18, 5 pm – 9 pm
Art Gallery of Alberta
Cost: $10 – $12.50
Wind down your workweek with live music, small plates and drinks at the Art Gallery of Alberta. Watch the sun set, listen to emerging and established musical acts and enjoy Zinc's special menu, cocktails, beer and wine. Art activities round out the evening, and gallery exhibitions are open late.
More Info: https://www.youraga.ca/whats-on/calendar/august-vibe-pop-live-music
Alberta Open Farm Days
Saturday, August 19 – Sunday, August 20
Alberta Open Farm Days is about farmers and ranchers inviting their urban and rural neighbours to stop in for a visit to share stories, see demonstrations, and learn more about the farmers who grow their food. As well, some of Alberta's most talented chefs and rural communities will be hosting a memorable series of farm to table culinary events that will be held around the province using Alberta farm products.
More Info: http://albertafarmdays.com/
Community Garden Bike Tour
Saturday, August 19, 10 am – 12:30
Westmount Community Garden, 10970 127 St.
Join us on a FREE bike tour of 5 community gardens, including Edmonton's food forest! Gardens include: Oliver Peace Garden, Westmount Veggie Garden, Food4Good at Crestwood Presbertyrian, and the Grow Forward Grovenor Garden. Tour ends with a FREE BBQ, hosted by Dempster's, at the Grow Forward Garden, 14325-104 Ave. Easy on-road biking, total distance: 11.5 km.
More Info: https://www.facebook.com/events/1825318424448731
Books2Buy

Saturday, August 19 – Sunday, August 20
Enterprise Square
EPL is constantly adding new materials to our collection, and we put aside any excess materials for our very popular Book Sales. The Enterprise Square Library hosts six Book Sales a year to give the public the chance to get some great deals on books, CDs, DVDs, and more.  All proceeds from the Book Sales go to dedicated EPL priority projects, which is currently the Stanley A. Milner Revitalization. Tell your friends and don't miss out!
More Info: https://www.epl.ca/books2buy/
Alchemy: A Night of Poetry & Classical Music
Saturday, August 19, 7:30 pm – 10 pm
Studio 96
Cost: $15
Alchemy is an evening that celebrates the power, humanity, and intensity of spoken word poetry, especially when it is combined with the sensitivity and emotional range that classical music can express. This evening of poetry features two of Canada's most well-respected spoken word artists, and musical contributions from Edmonton-based pianist Rebecca Parsons. This event seeks to bring together creativity, community, and honest poetically-rendered forms of magical expression
More Info: https://www.facebook.com/events/311706559288783/
Edmonton Latin Music and Dance Festival
Saturday, August 19 – Sunday, August 20
Churchill Square
The Edmonton Latin Festival is a vibrant, energetic, 2 day outdoor festival that happens every year on the third week of August. International Live Musical artists and Dancers are just some of the highlights. Savory authentic Latin food pavilions, Beer Gardens, kids booth and an Artisan Market place surround this Latin Carnival!
More Info: http://www.edmontonlatinfestival.com
Edmonton Curated Pop-Up Shop
Sunday, August 20, 9 am – 4 pm
Little Brick Cafe
Come and join us at one of the most amazing brunch spots in the city, eat some amazing food, and shop from 6 of our fabulous holiday market makers. We will be set up outside and in the tables area at this iconic Edmonton eatery. What a way to spend a Sunday!
More Info: https://www.facebook.com/events/133299237259080/
Public Art Picnic
Thursday, August 24, 5:30 pm – 8 pm
Borden Park
Experience art al fresco in one of Edmonton's loveliest parks. The Edmonton Arts Council is serving up art, artists & summertime treats at Borden Park. This event offers an opportunity to meet the women artists behind the new sculptures now adorning the footpaths and formal gardens within the park. This event is the first in a series of three events to be hosted by the Edmonton Arts Council!
More Info: https://www.facebook.com/events/105865736766725/
Isaak Kornelsen Memorial Parklet
Friday, August 25, 11 am – 7 pm
10151 82 Ave
We will be setting up a one day public space memorial on Whyte Ave in honour of Isaak Kornelsen. This memorial will take the form of a parklet, a small urban park set up temporarily in two metered parking spaces. Isaak's life was tragically cut short on August 27, 2012, at the age of 21 while cycling on Whyte Avenue. The parklet is designed to symbolize various aspects of Isaak's life, and the ideals he upheld. By portraying these ideals we aim to inspire people to think more deeply about the world they live in, and to leave with a renewed yearning to discover and experience what the world has to offer.

More Info: https://www.facebook.com/events/1294202987368427
ZooBrew
Friday, August 25, 6 pm – 11 pm
Edmonton Valley Zoo
Cost: $20 – $75
Come to the Edmonton Valley Zoo for an evening full of live performances, craft beer, games and no kids! This wild night will help raise funds for your local Valley Zoo and gives you the opportunity to experience an evening at the zoo, with a twist. Enjoy a walk around the zoo and learn about the animals, while sipping on a locally brewed beer. The Valley Zoo transforms into a peaceful escape on a summer night, perfect for photographers, a girls' night out, or a romantic date!
More Info: https://www.eventbrite.ca/e/zoobrew-tickets-35093676130
Eats on 118
Wednesday, August 30, 6 pm – 9 pm
Alberta Avenue Business Association
The Alberta Avenue Business Association and The City of Edmonton are excited to announce the return of Eats on 118! Join us for a culinary tour de force that highlights the culturally diverse food and dining district that exists on 118 Avenue. The tour will feature an epic evening of food and drink at participating culinary stops Mama Asha, Paraiso Tropical and an exquisite dessert on the patio at Passion de France. 
More Info: http://www.wearewildheart.com/tickets/eats-on-118-spring-food-tour-2-1
Latitude Summer Series: Homecoming
Saturday, September 9, 2 pm – 7 pm
Latitude 53
Cost: $15 – $60
The patio summer series is about placemaking that celebrates the great community spirit of our innovative and friendly city. It is about connecting long-time Edmontonians with new residents to our City, old and young and creating places for everyone. Homecoming on September 9th will capture the spirit of individuals returning to Edmonton after a carefree summer.
More Info: http://www.latitude53.org/patio
Fruit Loop: September Social
Saturday, September 9, 8 pm – Late
Needle Vinyl Tavern
Cost: $10
Back to school blues? Don't worry, Fruit Loop is here for you. 
Join us Sept 9 as we gear up for a back to school bash of epic proportions. Our community partner for this month is the amazing Pride Centre of Edmonton and Man Up! EVERYONE IS WELCOME ♥ All proceeds from the event provide support to Alberta's GLBTQ community.