Get daily updates on the best events in town!
Follow us on twitter, facebook or join our email list 'The Local Goods'.
Want to submit an event? Click here.
Events are FREE unless otherwise specified.
_______________________________________ 
LOCAL GOOD EVENTS
Green Drinks: Good Allies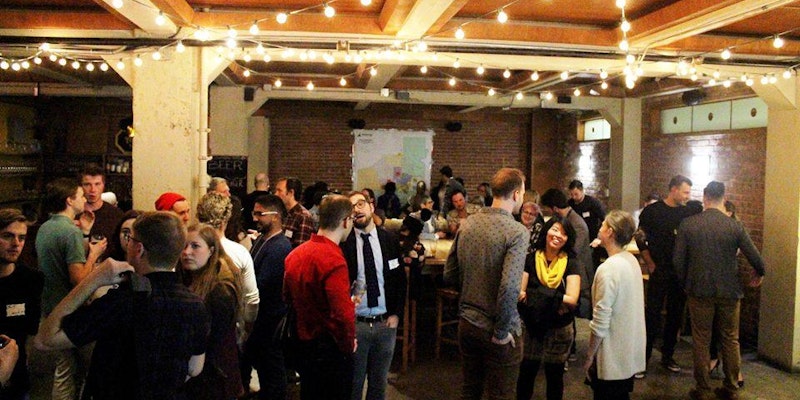 Wednesday, February 7, 7 pm – 10 pm

Yellowhead Brewery
Cost: $10-$15/each or $25 Season Pass
The holidays are just around the corner! What better gift than the winter season pass for 3 awesome Green Drinks events with featured guests, local prizes, and fantastic conversations. The season pass guarantees your entry to all Green Drinks (last winter season was sold out consistently!), a reusable personalized name-tag, and dollars saved to go towards a Yellowhead Brewery beverage. There are a limited number of available tickets so grab yours before they're gone!
More Info: https://www.eventbrite.ca/e/2018-green-drinks-winter-season-pass-tickets-37136684824
COMMUNITY EVENTS
Swing 'n' Skate
Sundays until February 25, 1 pm – 4 pm 
City Hall
Swing 'n' Skate features live swing, jazz and big band music at City Hall Sundays in January and February. Local bands will get you jiving with the friendly help of the Sugar Swing Dance Club! The music will be broadcast outside to enjoy while skating on the Plaza. Free skate rentals are available.
More Info: https://www.edmontonarts.ca/churchillsquare/
Green Leagues: Adding Sustainability in Designing New Halls
Wednesday, January 24, 5:30 pm – 8 pm
Edmonton Federation of Community Leagues
This workshop is designed to help those leagues looking to build new halls or major renovations (over $1 million) with adding sustainability and durability thinking into this process. Shafraaz Kaba from Manasc Isaac Architects will be joining us to bring his experience with sustainable designing practices. Come and join us for dinner and discussion about the major community league projects happening across the City!
More Info: https://www.facebook.com/events/149368862362574/
Reconciliation: Power, Promise, and the Pathway Forward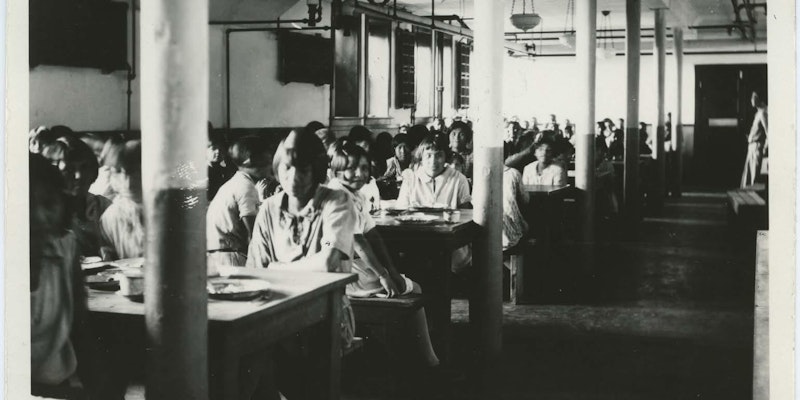 Wednesday, January 24, 7 pm – 8:30 pm
MacEwan University
The Sustainability 201 Speaker Series invites Edmontonians to a frank conversation with Miranda Jimmy about where we have come as a community to understanding the truth of our past, realizing its impacts on today's relationships with Indigenous Peoples, and reconciling this disconnect for the benefit of our current and future generations.
More Info: https://sust201-reconciliation.eventbrite.ca
Ice on Whyte Festival
Thursday, January 25 – Sunday, January 28
Thursday, February 1 – Sunday, February 4
Old Strathcona
Ice on Whyte is delightfully fun-filled winter experience. When you visit the festival, you would find yourself surrounded by the best of winter. The International Ice Carving Competition is one of only three ice carving competitions in Canada. Be inspired and amazed as up to 10 teams of professional artists work to create jaw-dropping icy splendors. Experience amazing music, theatre, art, food, beverages and special activities throughout Old Strathcona during Ice on Whyte.
More Info: https://www.iceonwhyte.ca/
Snowshoe & Stargaze
Saturday, January 27, 7 pm – 9 pm
Elk Island National Park
Cost: $30
Trek over snow and gaze into a star-filled sky. Following a short guided hike on snowshoes you'll enjoy snacks around a fire and learn about the night sky above. Register in advance and meet at the Astotin Lake Beach Parking Lot.
More Info: http://www.pc.gc.ca/en/pn-np/ab/elkisland/activ/activ5
Silver Skate Festival
Friday, February 9 – Monday, February 19
Hawrelak Park
Celebrating its 28th year, the Silver Skate Festival is Edmonton's longest running winter festival. Rooted in the Dutch tradition of a love of the outdoors and of experiencing winter's cultural and aesthetic beauty, the festival has exploded into an extravaganza of art, culture, recreation and sports programming.   Silver Skate features a wide variety of free events and activities in Hawrelak Park, including large-scale snow and fire sculptures, an epic ice slide, roving performers, horse drawn sleigh rides, live music, winter sports, food trucks and more.